First quarter of 2018 in Minimalism Brand. Billing, marketing, errors and successes.
And here we continue, doing things and telling them. As we told you every 3 months we are going to make a post summarizing everything we have done and showing all the numbers during that period. In addition, in our twitter account we publish a thread each month in which we summarize the numbers (visits, billing, conversions, investment, etc.) of that month.
It's been a brutal 3 months, we've met a lot of interesting people and we've learned a lot. A post is already in the oven in which we will show you our ecommerce metrics panel, so you can copy it, adapt it and use it to your liking. Here is the summary for the first quarter of the year.
THE NUMBERS, from January 1 to March 31, 2018
Traffic:
33051 total visits
26054 unique visits
3827 visits to the blog
65% bounce
1min:15secs average duration of the visit
83% of traffic is from a smartphone
Orders and conversions:
902 orders through our ecommerce
55 orders through Amazon
Our online store had a conversion of 3.46% from unique visit to purchase
4.21% of customers have bought again
Billing:
Total billing adding all sales channels is €18,037.23
The average income per cart is €16.45
*It is invoicing, not profitability that we later messed up ;)
Top 3 Best Selling Wallets:
226 Basic Garnet wallets
215 Basic Black wallets
155 Blue and Red Revolut Wallets
SUCCESSES, SHITS AND OPPORTUNITIES
The year began with our first Kings campaign, we wanted to be up to the task and not make any mistakes. We had plenty of stock and quite optimized logistics. We launched the 3x30€ campaign for Kings , we supported ourselves in several bargain portals and blogs so that the product and the offer reached as far as possible. The idea of ​​the campaign was simple, buy 3 bags to give away. The concept worked perfectly, and we also opened the shipment in 24-32 hours if you paid an extra €2.5, and thus we were able to take advantage of more days of the campaign before January 5.
We finished the Christmas campaign very happy, but we were aware that Black Friday, Cyber ​​Monday, Christmas and Kings were not real life. We were facing one of the times with the highest consumption of the whole year and we had a lot of work ahead of us so as not to stagnate and continue to grow week after week. The founders sat down and analyzed what the 3 big goals were for this quarter:
Find the balance between price, margin and sales volume.
Optimize your own acquisition channels (Instagram, Facebook, Twitter, SEO, etc.) and thus not depend on portals and blogs.
Amazon, understand how it works and start selling from there as a test.
Obviously, many more objectives emerged, such as being clear about our brand identity and applying it, growing in social networks, improving the quality of our content on the blog, improving the product and optimizing manufacturing, opening international shipments and testing the physical sale of our products. minimalist bags in weekend markets.
In recent weeks we have taken a giant step , I would say the most important since we started. We already know what our customer is willing to pay for our product and we know what channels to use to profitably reach them. We have made offers and successfully applied many of the concepts explained by José Carlos Cortizo on Jordi Ordóñez 's blog .
We have invested €2076.09 on Instagram, Facebook and Twitter during the last 3 months . It became an obsession to make this work, starting with finding the right audience and ad format. During January we managed to invoice an average of €80-€90 per day but the first 3 weeks of February sales did not start and we decided to launch an exceptional promotion on February 27 where the bags cost €9.95 with free shipping . We reduced the margin a lot but it was a way of testing new prices and audiences. In this graph (invoicing during January, February and March) you can see what happened:
On the first day of the campaign we invoiced a little more than €700 and there were days when we were close to €1,000 in turnover in 24 hours , with investments that did not reach €30/day. We had discovered that at less than €10 our product was easy to sell. Of course, the margin was reduced to a minimum.
Since then we have been testing new audiences and prices to find the famous balance point between investment, PVP, margin and sales volume . We have reached very interesting conclusions that we will tell you about in a new post.
We have also managed to enter Amazon , understand how its sales channel works, its logistics and its advertising. Soon we want to open the sale to all of Europe, we want to see what happens and tell about it.
We were the first weekend of March at the Matadero Design Market (Madrid) , it was our first experience in something of the kind. The reality is that it was an amazing two days, we had wonderful feedback from our customers and the sales volume exceeded all our expectations. In this post we tell you all our conclusions and how we managed to get out on Telemadrid. Undoubtedly, sales in markets have become a new channel that we are going to try to exploit as much as possible while we have fun with it (on April 6 and 8 we will return to the Design Market in case someone wants to come by and say hello).
Also, we did our first photo sessions with professional models and little by little we got closer to the brand style that we have in mind. Slowly.
We have launched 9 new posts on our blog telling in a personal and intimate way everything that happens in the company and in the team. The most read post was "Minimalism Brand in 2017" with 1311 visits.
We communicate a collaboration with Iron Hack and Campus Madrid by Google, others will be announced in the coming weeks. attentive.
In short, we have achieved a good rate of daily sales using sales channels that depend on us and we have also improved as a company by diversifying new sales channels that we are still testing but that leave us with a very good feeling.
Special mention in this post to Txampa , Xtriman and Rocío who have helped us with advice, hours of work and some other favor. Thank you! and, obviously, thanks to you for making us improve every day and being part of this project.
We continue.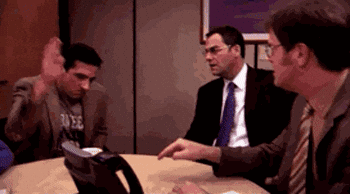 As always we are at your disposal at hola@minimalism.es